Startup Weekend Bergen
Dette arrangementet er gjennomført
Dato & tid
21.09.2018 17:00 – 23.09.2018 21:00
Pris
250 – 350,-
Arrangert av
Startup Weekend Bergen
Sted: Bergen Teknologioverføring, Vitensenteret, Thormøhlens gate 51
Har du en gründeridé du vil utvikle videre? Samarbeid med potensielle med-gründere og få veiledning av suksessfulle selvstartere som T-Michael, Ingis og Kimberly Larsen.
Publisert 09.09.2018
Fredag 21. september går startskuddet for en intensiv helg for gründerspirer som vil være med å utvikle sin egen eller andres idé videre. Over 54 timer arbeider en sammen med andre gründerspirer, fra pitch fredag kveld, til demo og presentasjoner søndag kveld.
Startup Weekend har vært første steg for mange vellykkede konsepter. For eksempel ble klesbytte-appen Swancy startet etter Startup Weekend i 2016, basert på en pitch av gründer Kristin Lerfald Grostad.
Som mentorer for gruppene er blant andre T-Michael (T-Michael/Norwegian Rain), Ingis (Ingis/Blåster), Kimberly Larsen (Timetoriot) og Susan Johnsen (UiB)

Hva er Startup Weekend?
Techstars Startup Weekends are 54-hour events designed to provide superior experiential education for technical and non-technical entrepreneurs.
Beginning with Friday night pitches and continuing through brainstorming, business plan development, and basic prototype creation, Techstars Startup Weekends culminate in Sunday night demos and presentations.
Participants create working startups during the event and are able to collaborate with like-minded individuals outside of their daily networks. All teams hear talks by industry leaders and receive valuable feedback from local entrepreneurs.
The weekend is centered around action, innovation, and education. Whether you are looking for feedback on an idea, a co-founder, specific skill sets, or a team to help you execute, Techstars Startup Weekends are the perfect environment in which to test your idea and take the first steps towards launching your own startup.

Do I need prior business experience to attend?
No, we believe that anyone can be an entrepreneur. In fact, Startup Weekends are tailored to fit you whether you are a serial entrepreneur looking for a new team or a high school student who doesn't know where to start.

Will it be in English?
Yes, but if English is not your language of choice, don't worry, there will be plenty of bilingual participants to help with any language barriers.

What's included in the ticket?
Early bird tickets are NOK 200 until 15th of July, after which student tickets will be NOK 250 and regular tickets will be NOK 350.The ticket price includes dinners, breakfasts and lunches. And of course 54 hours of brainstorming, networking, workshopping and pitching.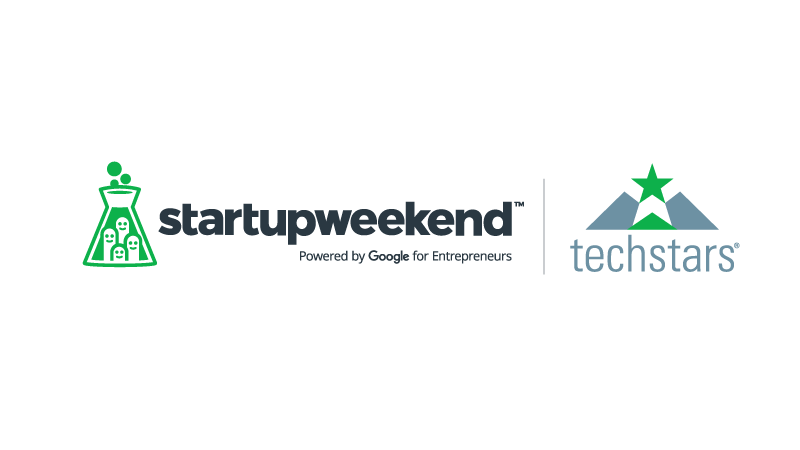 Mer info: